BIHRM Supply Chain awarded Best Supply Chain Institute in South Asia from UK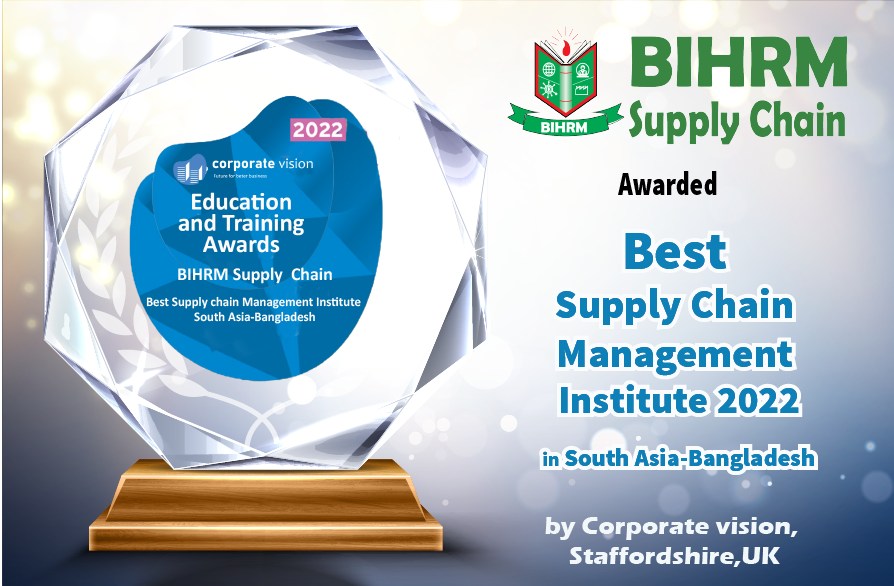 BIHRM Supply Chain
, top international Supply Chain awarding body in Asia, awarded as Best Supply Chain Management Institute 2022: South Asia- Bangladesh, for its superior effort to develop Supply chain professionals in south-asian region.
Thanks Corporate Vision, Staffordshire,UK.
BIHRM Supply Chain has been offering first PGDSCM in Bangladesh 2010.Provides Strategic supply chain program in Bangladesh " Chartered Supply Chain Professionals' program. Also offers Asia's first Supply chain Engineering Management(SCEM).
BIHRM Supply Chain only institute in country Focus on Supply chain Research, publishes " Supply Chain Insider" Organizes " Supply Chain Convention" every year. Besides "Supply Chain Research Challenge" and "Innovetia" events encourages young talents to scm research and develop business skills.
thanks to faculties, participants, well wishers. With your support will achieve wonders in future.
Award trigger: Internationally Qualified faculty, Supply chain research, International Accreditation, Strong Alumni, Corporate Networking, Practical Simulation, High Employability