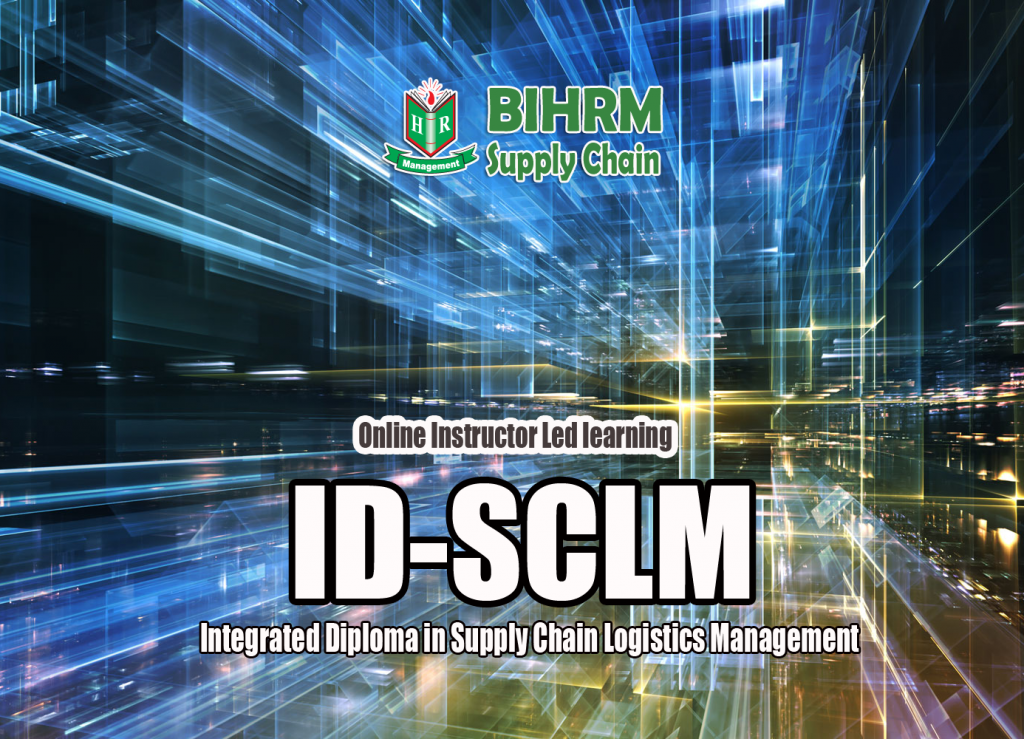 Core features
Classroom and Online Blended mode Instructor Led  professional Program.
4 Months duration, Every week live Online class. Also In person review class opportunity
Equip with Tools and Formats of modern supply chain
Globally accredited Program
To know about latest fees Contact 01713680709
Effective development and management of a supply chain network is an invaluable source of sustainable advantage in today's turbulent global marketplace, where demand is difficult to predict and supply chains need to be more flexible as a result. In fact, the real competition today is not between companies, but between supply chains. The winning approach to supply chains is an integrated perspective that takes account of networks of relationships, sustainability and product design, as well as the logistics of procurement, distribution, and fulfilment. Logistics and Supply Chain Management examines the tools, core processes and initiatives that ensure businesses gain and maintain their competitive advantage.
About this program
Acquire the ability to make sound strategic decisions and solve problems in supply chain logistics.
Throughout the course of this program, core competencies of Procurement Management, Logistics Management, Materials Management, Operations Management project management and supply chain logistics are integrated to address, identify and resolve present day supply chain issues.
Qualitative and Quantitative techniques covered will lay the foundation for sound decision making and problem solving in resolving operational issues, while qualitative content will explore the best methods for planning, organizing and strategy formulation aspects from the managerial perspective.
Aim
This program equips executives with the capacity to create and sustain competitiveness in the supply chain through balancing cost, quality and efficiency.
Features
Broad knowledge and skills in global supply chain management
A thorough grounding in subjects which lead to the knowledge and intellectual capability required for an understanding and critical analysis of supply chain management problems
Awareness of the global supply chain management environment and management issues.
Career opportunities
Roles in supply chain and logistics span all levels and areas, including procurement, production and distribution. Upon successful completion of this programme you'll have the analytical, planning and decision making skills to work in industries such as aviation, construction, manufacturing and retail.
Entry requirements
Academic requirements
A bachelor's degree in any field, High school diploma
Alternative requirements
Still want to study but don't meet the Academic Requirements?
If you show that you have equivalent skills for tertiary study gained through study, work and/or life experience, you may be able to gain alternative entry.
Modules to be studied
Supply chain Management
Procurement Management
Logistics Management
Materials Management
Operations Management
Integrated report and viva voce
Each subject carries 3 credit hour: total 18 credit hour course
Some of the contents covered
> Logistics, the Supply Chain and Competitive Strategy
> Measuring logistics costs and performance
> Matching Supply and Demand
> Creating the responsive Supply Chain
> Strategic lead time management
> The synchronous supply chain > Complexity and the supply chain
> Managing the Global Pipeline Managing Risk in the Supply Chain
> Overcoming the barriers to supply chain integration
> Creating a sustainable supply chain
> Overcoming the barriers to supply chain integration
> Supply Chain of the future
>And many more
Course Faculty:
Expert supply chain professionals working in different organizations in Bangladesh. Also worked in National, Multinationals and foreign organizations. Our Faculties are educated trained in Canada, USA, Germany, Poland, Malaysia, India and renowned institutions of Bangladesh.
Potential Careers :
You can venture into the field as Supply chain Management, Front Line Supervisor or Analyst. Challenging roles are offered namely, Supply Chain officer, Freight, Dispatch, Customer Service, Fulfillment Supervisor,Transportation , Warehouse Operations, Purchasing, Supply Chain Software, International Logistics, Production Scheduler, Distributor etc.
Awarding Body: