Why choose BIHRM Supply Chain for Supply Chain Management Course
Established in 2002, BIHRM Supply Chain course has been offering supply chain management courses. We offer different supply chain professional certification courses. We offer  Country's first PGDSCM 1. Postgraduate diploma in supply chain management-pgdscm since 2010, 2. 'Chartered Supply chain Professionals' designation programs 3. Supply chain engineering management 4. Integrated diploma in supply chain logistics management.
BIHRM supply Chain provides best supply chain management courses in Asian region. Our graduates has been working successfully in Government, Military, Private, National, International, Multinational companies at Home and Abroad. BIHRM Supply chain faculties are long experienced in professional field, worked and studied in National and Renowned International institutions.
World best course material, syllabus, industry related contents, practical simulation and case study methods makes our programs as best supply chain course in the region and prepare our participants True supply chain professionals which has been helping them for Jobs, promotion or operating a Business. Our procurement and supply chain management, logistics management certificate programs helped thousands of participants to shine their career and placed in pick of their profession.
BIHRM is autonomous professional institute since 2002, under ministry of commerce, has been offering courses and authorized by govt. to certify professional courses ever since. Accepted and equivalent to PGD course in Canada, Europe since then. Our students get easy equivalence certificate from WES, Toronto, UofT, Canada , EU and all foreign accreditation agencies.
We offer superior services to our participants in addition to courses. We have Internationally Qualified faculty, Rich syllabus, International Accreditation, Networking Opportunity, Strong Successful Alumni, Learning applicability, Multiple Locations, Highest Hours of Classes, Corporate Presence, Year Long Activity, Bangladesh's only Supply chain Convention Organizer, Bangladesh' only Supply Chain Research Activity, Publish Supply Chain Management Research Journal Supply Chain Insider, Job Opportunity creation, Physical Class at Multiple locations offering as Bangladesh only institute, One of the Oldest professional award winning institute since 2002. BIHRM Supply chain awarded best supply chain management institute in south Asia 2022.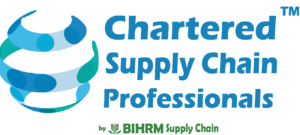 BIHRM Supply chain awarded best supply chain instittute in south asia NationalTv News Links