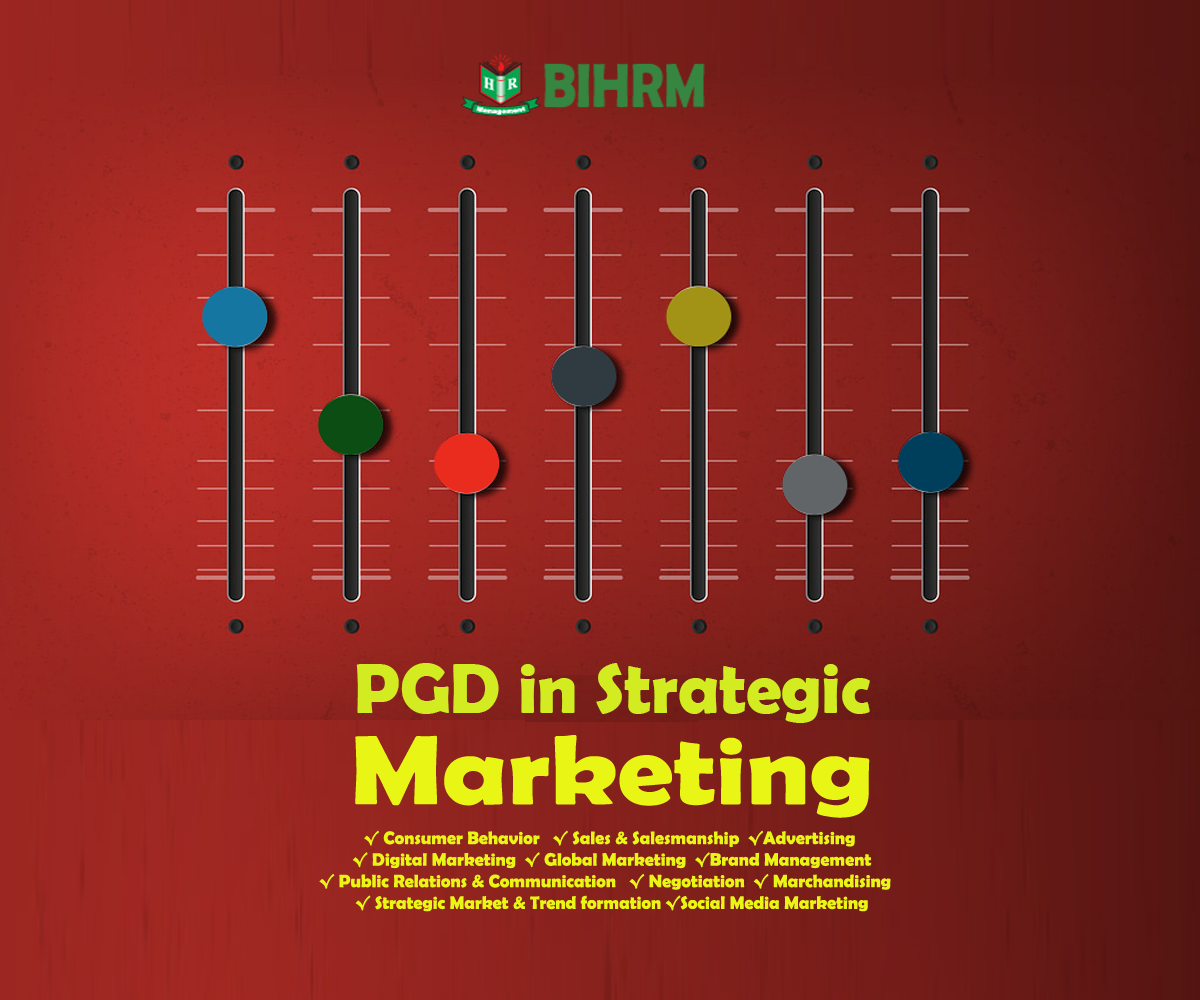 PGD in Strategic Marketing Management
The most practical, skill and tool based Marketing program with contemporary subjects & contents :
– Strategic Marketing
– Social Media
– Public Relations
– Communication
– Digital Marketing
– Consumer Behavior
– Sales and Salesmanship Management
– Negotiation
– Advertising & Promotion Management.
– Brand Management.
– Global Marketing & Merchandising
– Strategic Market & Trend formation
A comprehensive course that will be beneficial for Interested participants to be Marketing expert/ Marketing Professional/ Businessman/Entrepreneur/ Entrepreneurship.
This Postgraduate Diploma/Diploma focuses on the various marketing theories and its application on the market. It is designed to develop the skills necessary to effectively plan, implement and evaluate marketing and advertising plans. BIHRM provides students with extensive knowledge and skills to be able to use confidently in their work environment.